KALIKI
a video work by TEEMU MÄKI
back to Teemu Mäki's video works
---
15 minutes, 2006, 16:9
KALIKI is a music video in three parts. It is based on a solo cello piece by the same name, composed by
Max Savikangas
in 2003.
In the video the 5-minute-long cello piece is played three times, with three different visuals.
First version is
CONTEMPORARY DANCE
, second
ABSTRACT
and third
STRIP-TEASE
.
Metsälintu Pahkinen
dances the first, "the contemporary dance" version.
The second version is pure computer graphics and the third is a strip-tease performance by
Pauliina
.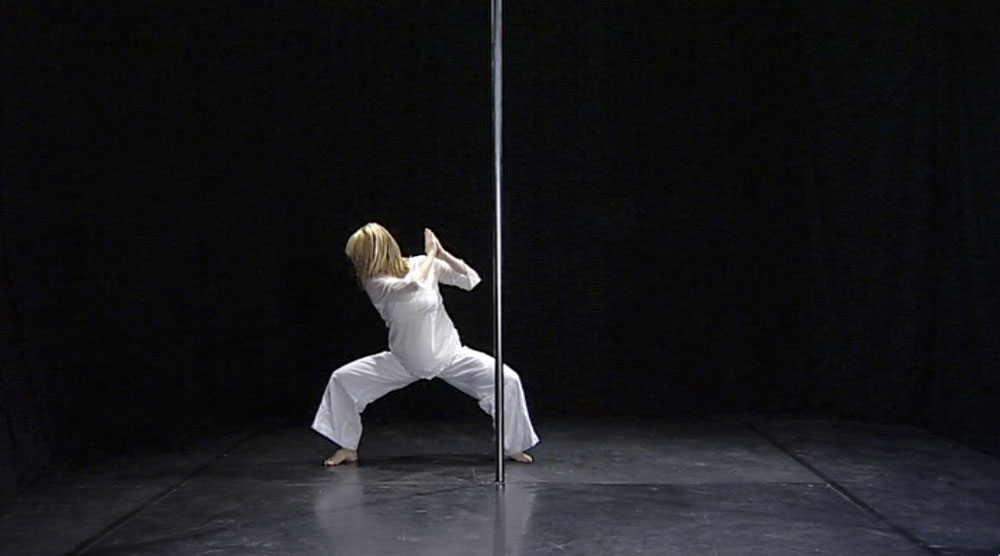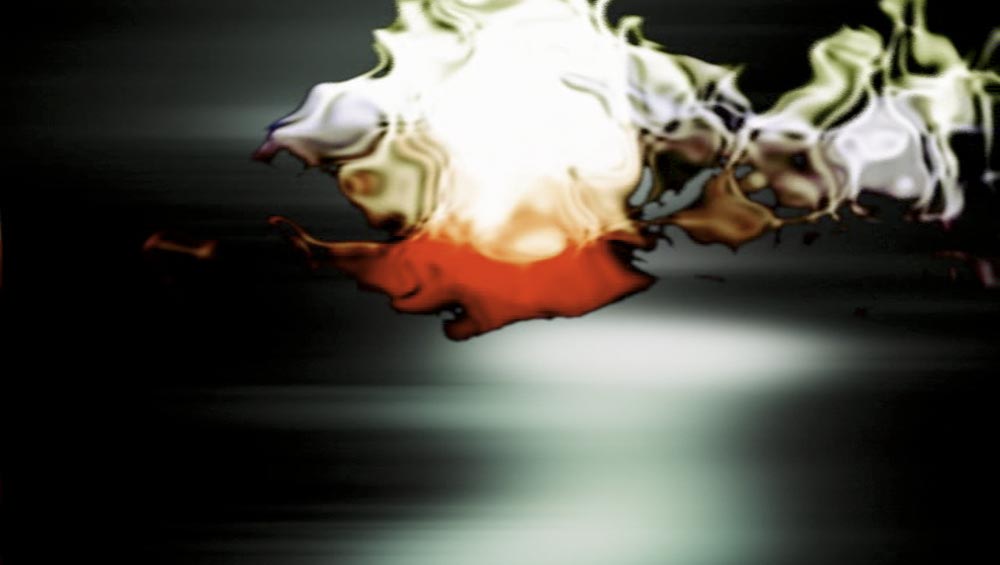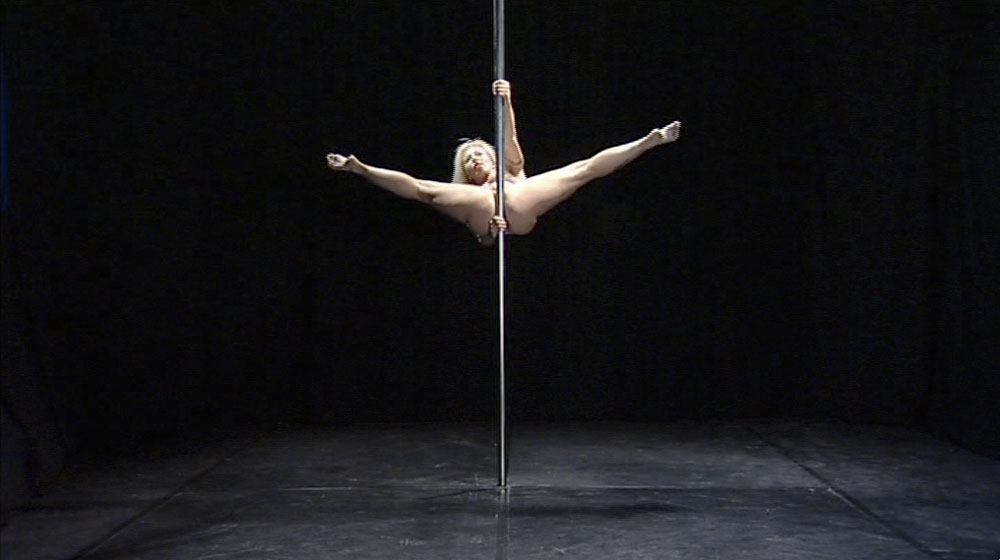 Occasionally the video is presented with live music, like in the image below, where Jos Kamp of the Ensemble '88 plays the cello part in Maastricht, Netherlands, 8.11.2006: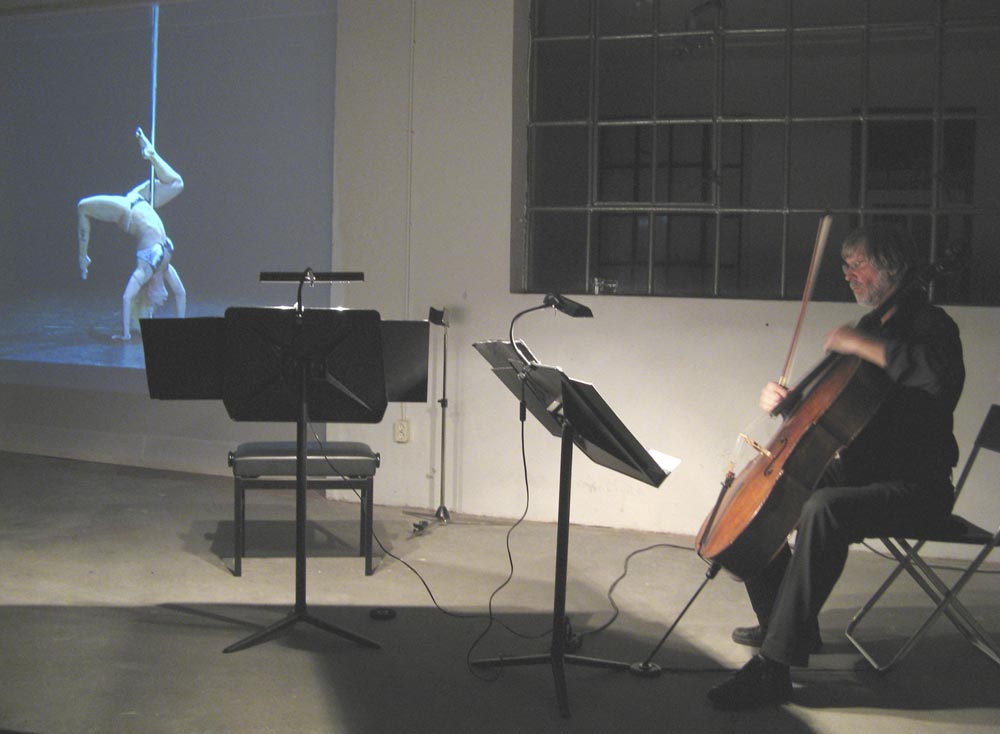 <<< previous work

director – Teemu Mäki
composer – Max Savikangas
cellist (on the video soundtrack) –

Markus Hohti


recording – Kai Lassfolk
sound mixing and mastering – Max Savikangas
choreography – Metsälintu Pahkinen & Pauliina & Teemu Mäki
dance – Metsälintu Pahkinen (Contemporary dance) & Pauliina (Strip-tease)
camera – Kimmo Koskela
computer graphics – Jarmo Honkala & Teemu Mäki
editing – Jarmo Honkala
financial support – AVEK (The Promotion Centre for Audiovisual Culture, Finland) / Veli Granö
producer – Kimmo Koskela (Koskela Art & Media House, www.koskela.tv)



next work >>>
---