Kids making collective paintings with Teemu (and Teemu's students).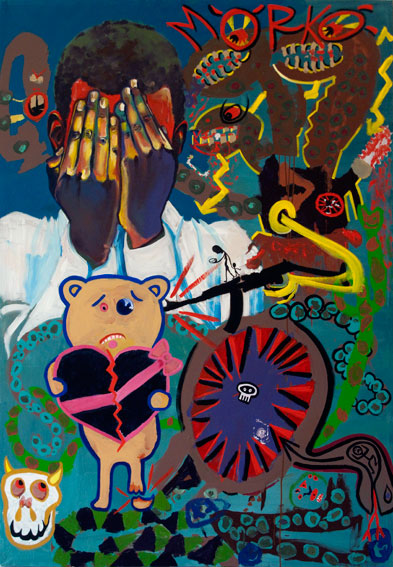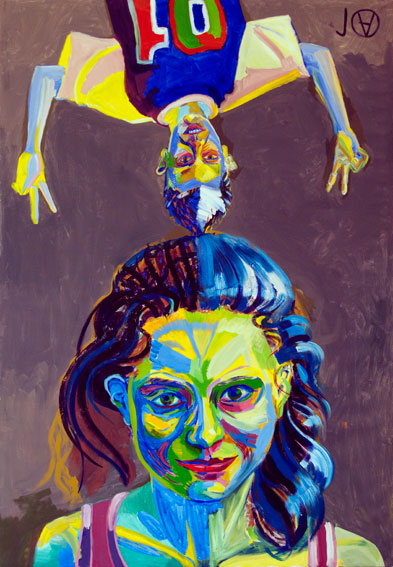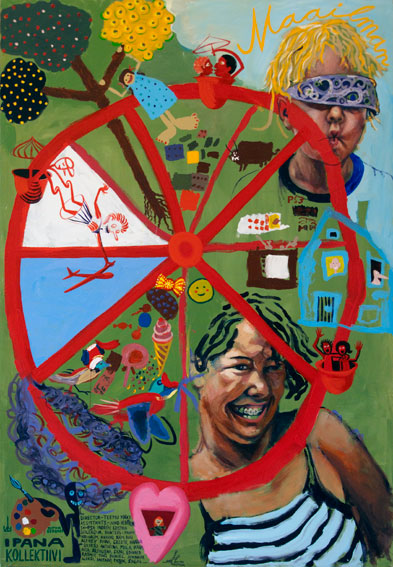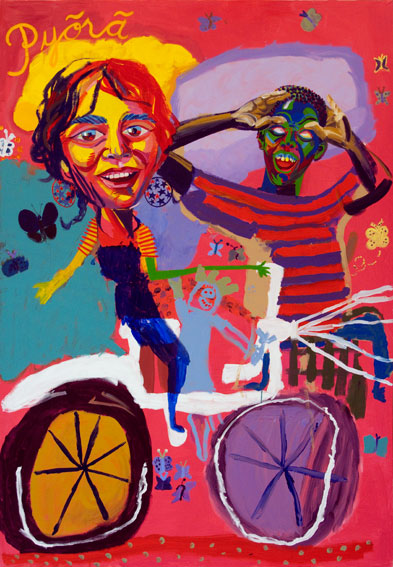 Mörkö ja maailmanpyörä
/
The Monster and the Ferris Wheel

A collective painting by
Fahima, Abdihalim, Hikaayo, Bäm, Buu, Alexey, Diana,
Greete, Haarun, Qeyrto, Antigona, Miila, Ikram, Aida,
Drenusha, Sadri, Edward, Rasmus, Tino, Daniel, Johnkai,
Aleksi, Daitaro, Patrik and Sagal
(25 kids, between 9 and 12 years of age,
from the schools of Mankkaanpuro, Matinlahti
and Perkkaanpuisto in Espoo, Finland)...
...directed by
Teemu Mäki
,
assisted by
Juho Hellsten
,
Sampsa Indrén
,
Päivi Rissanen
and
Kristina Sedlerova
,
September 2009.
Four panels, 200 x 140 each, acrylics on canvas.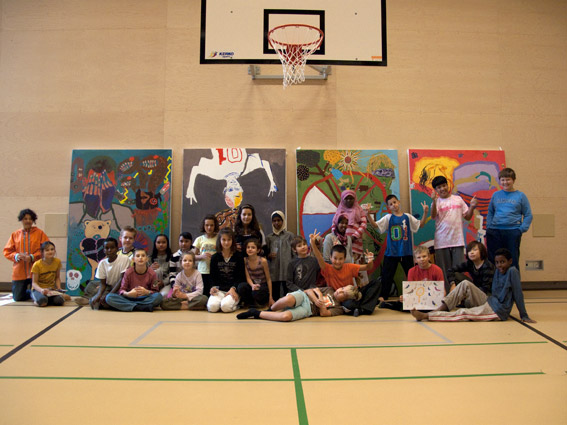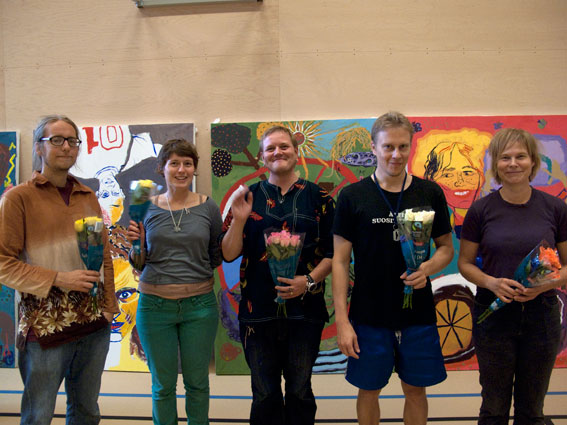 The project was organized and produced by
Totem Theater
.
In Collaboration with Aalto University's Department of Art.