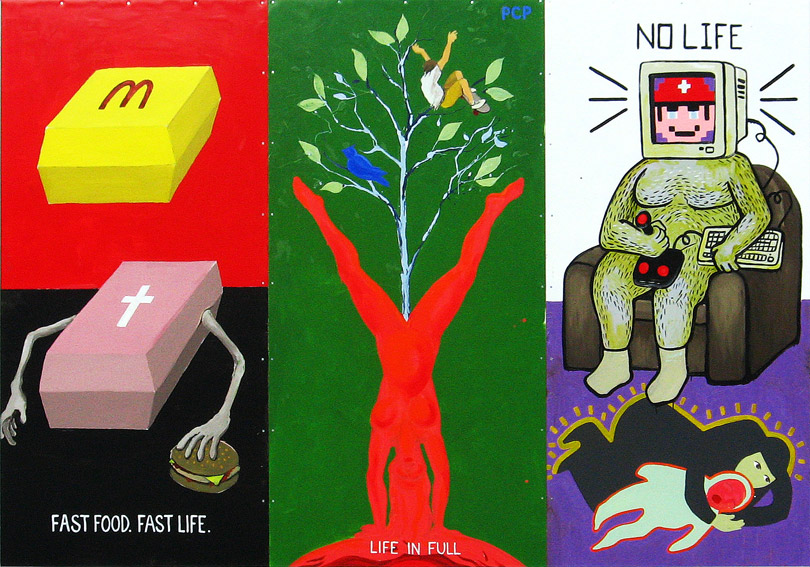 Life in Full
(Fast Food, Fast Life, No Life vs. Life in Full)
/
Kokonainen elämä
(Pikaruoka, pikaelämä, ei-elämä vs. Täyteläinen elämä)


A collective painting by the Perkele Collective.

The painters:

Teemu Mäki & Juho Hellsten, Juha Liede and Kristina Sedlerova.

Oil & alkyd on wood, a triptych, 244 x 366 cm.

Originally made for the Todellisuudentaju 2009 / TAJU09
exhibition in Hyvinkää (Finland) in April–May 2009.

For the duration of the show the work replaced
a regular billboard ad in the center of Hyvinkää city,
facing the railway station.
Because of that we used visually super-clear language
that would be decipherable from afar.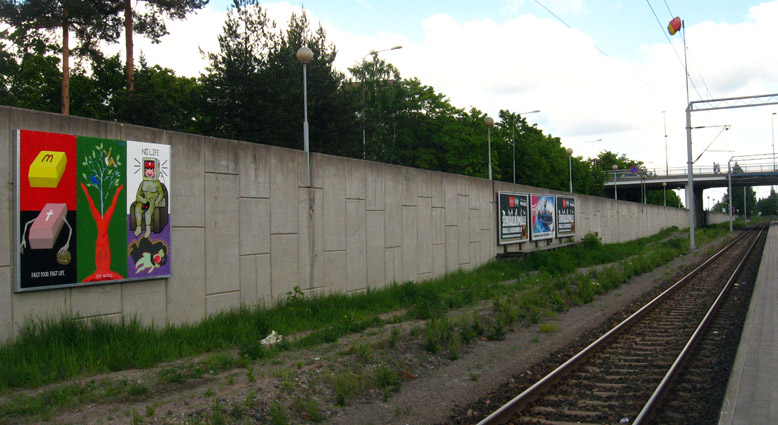 A collaboration between Hyvinkää City Art Museum,
Hyvinkää Artists' Association
and Aalto University's Department of Art.