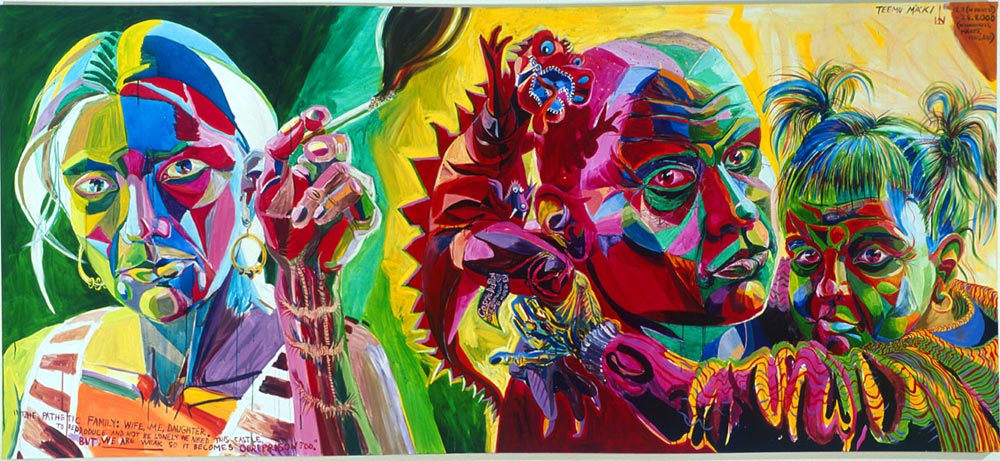 The Pathetic Family
(Wife, Me, Daughter. To Reproduce And Not Be Lonely We Need This Castle,
But We Are Weak So It Becomes Our Prison Too.)
/
Pateettinen perhe
(Vaimo, minä, tytär. Jotta emme olisi yksin ja jotta lisääntyisimme, me tarvitsemme tätä linnoitusta,
mutta olemme heikkoja, joten siitä tulee myös vankilamme.)

2.7.–3.8.2000.
Oil and acrylic on canvas / Akryyli ja öljy kankaalle.
145 x 317 cm. Work number 455.
Sold to
Nelimarkka-foundation
in 2002.