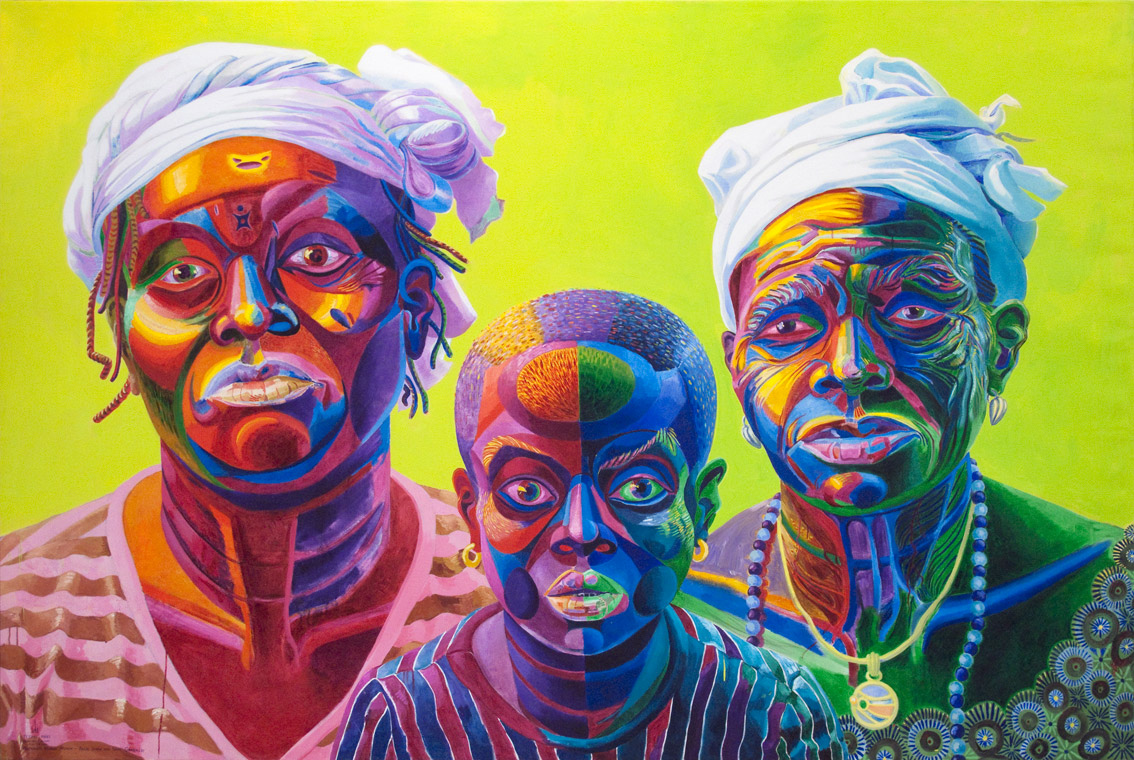 Voodoo Women
(Three Generations of Mami Wata Voodoo Women: Adjovi, Ayaba and Napa Gbagassi)
/
Voodoonaisia
(kolme sukupolvea Mami Wata voodoon harjoittajia: Adjovi, Ayaba ja Napa Gbagassi)
Grand-Popo, Benin, Africa, May-September 2009.
Oil on canvas / Öljy kankaalle. 200 x 300 cm.
Sold to
Sara Hildén Art Museum
(Tampere, Finland) 2011.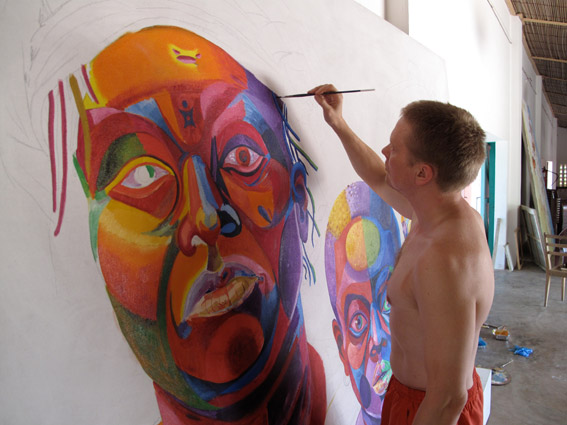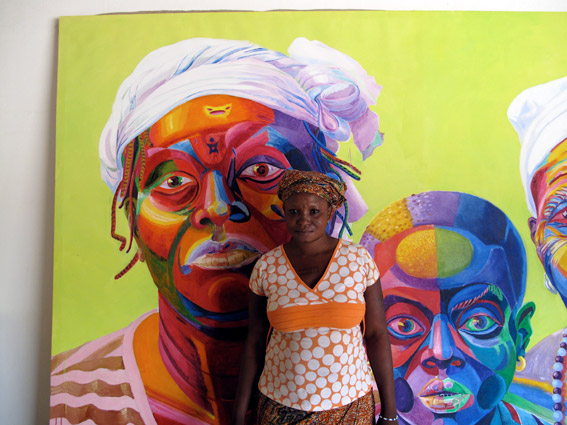 Me at work and Adjovi posing in front of the finished painting, May-June 2009.