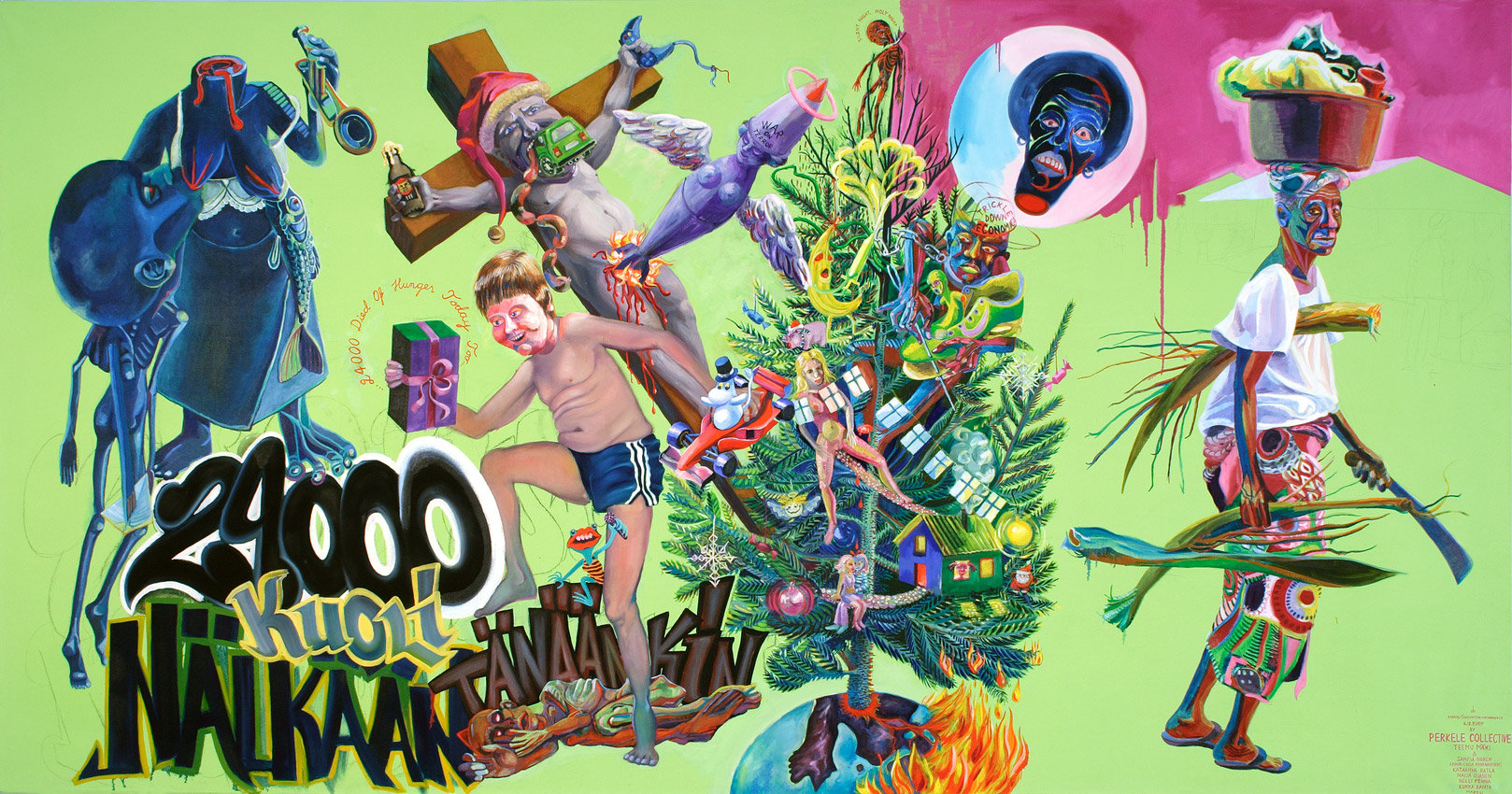 24 000 — Jouluntorjuntamaalaus
/
24 000 — Painting to Exorcise the Xmas with


by
Teemu Mäk
i
&
Sampsa Indrén
,
Anna-Liisa Kankaanmäki
,
Katariina Katla
,
Maija Ojanen
,
Nelli Penna
,
Kukka Ranta
+ Marsu (special guest star).
A collective painting, 210 x 400 cm, oil on canvas, finished 6.12.2009.
Made in Aalto University's Collective Painting Workshop.
To see a more detailed reproduction of this work click
THIS.
<<<
>>>
Back to collective painting