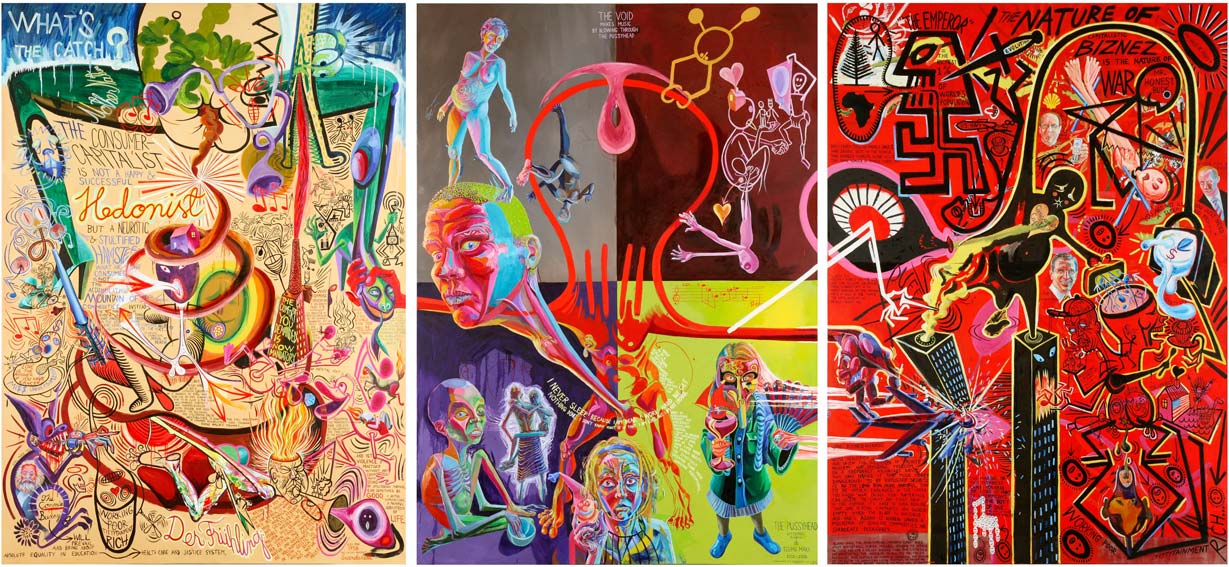 The Pussyhead / Vittupää

2002–1.12.2006. Oil on canvas, triptyykki, 360 x 782 cm, (work number 567)

This is the largest single painting I''ve ever made.
To see a more detailed reproduction of it click

THIS.



<<< >>>



Single-Image allegories

Teemu Mäki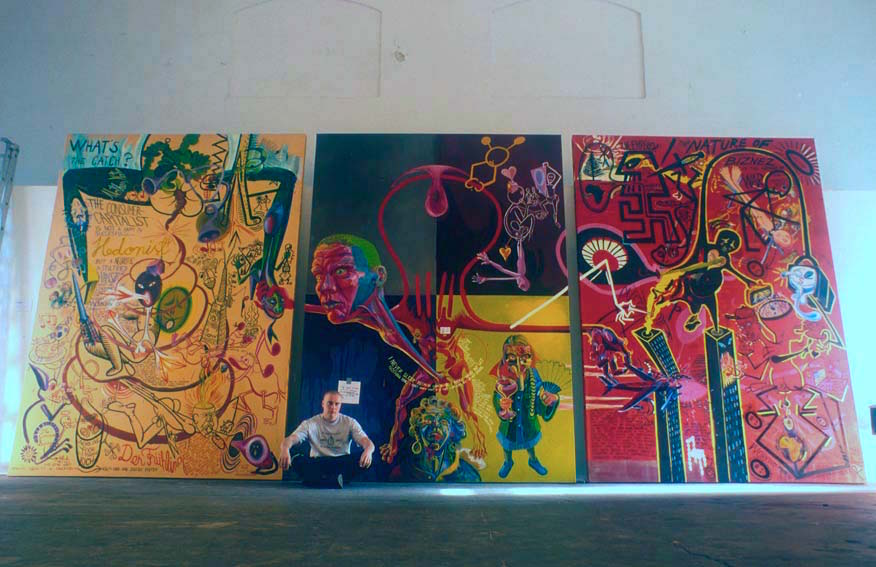 The work in progress, Laznia Center of Contemporary Art, Gdansk, Poland.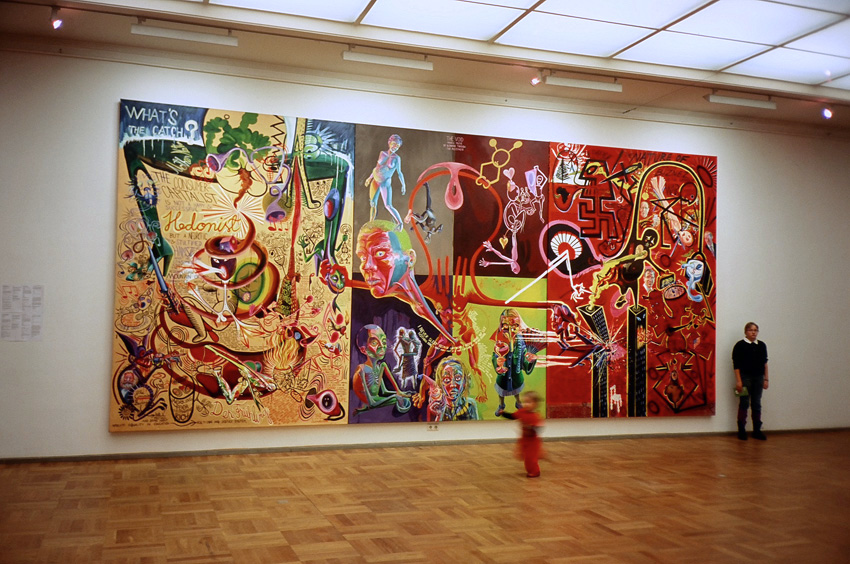 The finished work on display in Tallinn Art Hall, Estonia, 2008, in the exhibition

Political / Poetical

, curated by Anders Härm.